Expand Your Customer Base and Drive Repeat Business with CX Pro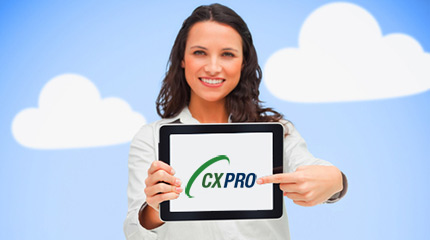 Technology has given customers more choices, more information and more reasons to put off a buying decision. That's why Optimum CX has created a proactive path to achieve sales. We call it CXPro. More than consultative selling, with CXPro our professional representatives master the skills of active listening and perceptive questioning to guide customers naturally towards sales together to confidently arrive at a purchase decision.
Our CXPro approach is not only a mental change in how business is conducted - from reactive to proactive – it is a functional change as well. It is about taking what are usually two separate departments – service and sales – and moving to one cohesive unit to provide a complete customer experience.
All too often in the call center industry, cross-sales and customer retention are considered as an afterthought, staffed with a group of separate agents that are comprised of problem solvers. We think there is a better way…a way to enable all team members to work towards one goal.
When your first line of contact is empowered to help guide the customer's journey, then a divided team is no longer needed. Through advanced hiring methods, training efforts and quality management practices, all staff members work to ensure your program's success. Our service to sales solutions include inbound sales, customer acquisition and lead generation campaigns that will significantly improve your results and lead to a higher return on your marketing investment to develop new business growth or retain existing customers.
Contact us today to learn more about CXPro and how we can help you create a valuable service to sales program.